Standard Body
Head-Swapping Made Easy
Generally, customers choose between a standard body design (stock body) or a fully custom-made doll from head-to-toe. The standard body option allows you to use an existing stock body that will receive a new head, sculpted using the photos submitted. While this is a stock body, there are still plenty of customizable options available, such as color changes or base options.
1

Choose from 5000+ Stock Bodies

The photos you provide allow us to swap your head onto one of the many amazing stock bodies available from our categories. Take inspiration from an existing theme!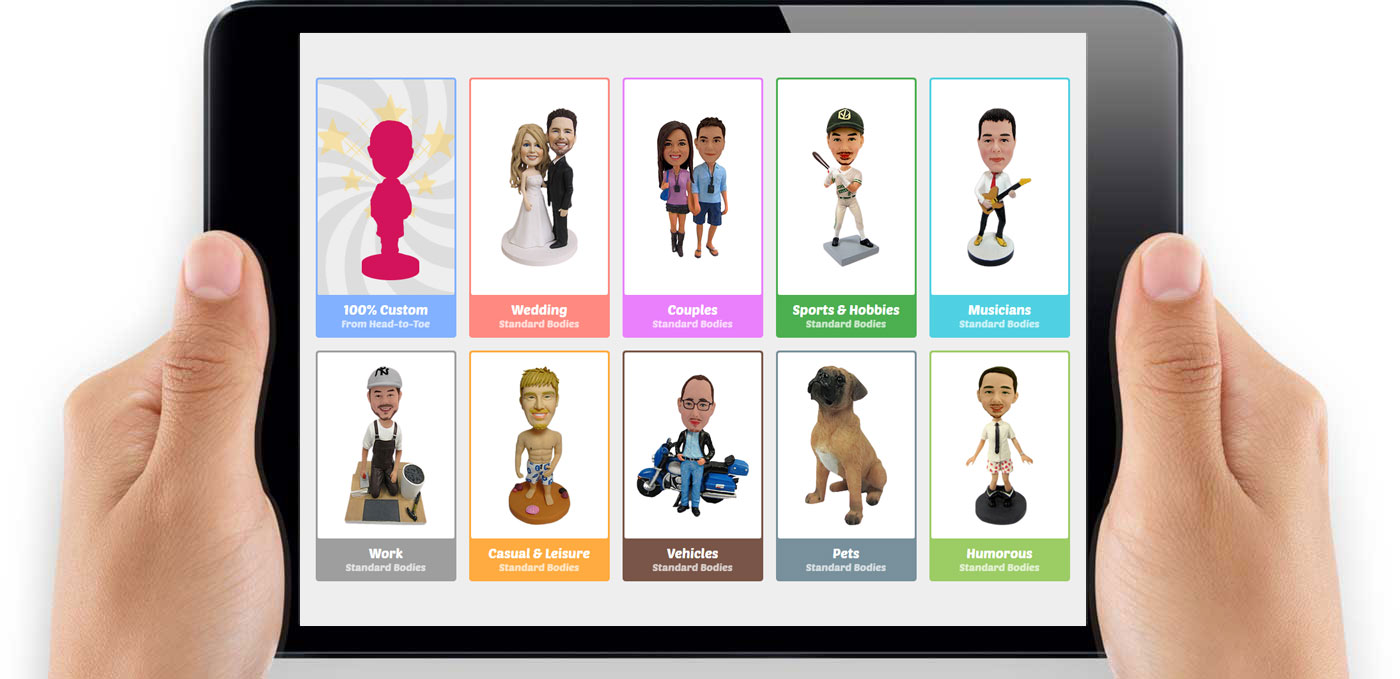 Photo Recommendations
In order to receive the best likeness and highest quality for your doll, our artists require good photos, especially of your face. If possible, these should be sharp and of high resolution.
We require one front view headshot and recommend a profile photo, as well. The profile photo will be used to sculpt the doll's nose as realistically as possible. You can upload the photos via the website or simply send them by email to